HOURS: SUN-THU 11 AM to 8:30 PM — FRI-SAT 11 AM to 9:30 PM
WISH YOU WERE HERE!
HIGH TIDES ON THE POTOMAC IS THE PREMIER RESTAURANT OF COLONIAL BEACH, VIRGINIA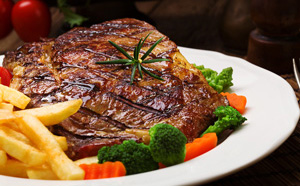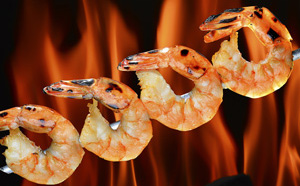 Located on the boardwalk, HIGH TIDES ON THE POTOMAC offers a variety of great cuisine, specializing in prime steaks and fresh seafood. Come enjoy live music and dance the night away with pristine views of the Potomac River shoreline. Kick back and relax with beachfront patio seating, free WI-FI, large flat screen TVs and enjoy some fine spirits. Bring your friends and family—children are welcome and we're handicap accessible—to enjoy a memorable dining experience at High Tides!
We're a family-owned steak and seafood restaurant accessible by LAND & SEA! We're only a short drive from the Northern Virginia, Maryland and Washington, DC areas and a quick trip from Richmond and other areas from the South. Plus, we're available to host private parties for your next special occasions, including corporate events and weddings on the beach. To place an online order or make reservations, please CONTACT US!
Reservations are welcome, excluding holidays and special events. We're also available for special occasions with advance notice, too!
COME GET SOME!
THE BLACK PEARL TIKI BAR IS THE PLACE TO BE FOR LIVE MUSIC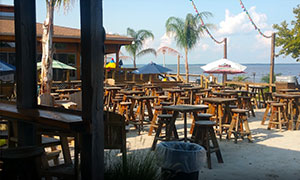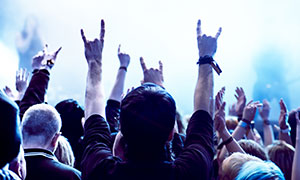 The Black Pearl Tiki Bar is the perfect venue for LIVE MUSIC ON THE BEACH! We have free concerts on the beach and best views of the 4th of July fireworks in Colonial Beach, Virginia. Come out early, enjoy some great food or just have a cold drink (or two). Kick off your dancing shoes—get some sand in between your toes—and throw down with some amazing musicians to ROCK THIS TOWN!
SPECIAL EVENTS FOR 2022 include It's All Good, Social, JPARIS, Crowfoot Bottom, Under the Covers, and many others. Be sure to follow us on your favorite social media—Facebook and Instagram—and come see us at The Black Pearl Tiki Bar soon! #HighTidesVA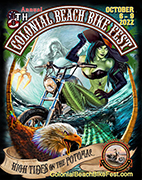 Don't miss BIKE FEST
High Tides is THE BEST place to be for Bike Fest. We're also the ORIGINAL SPONSOR, too!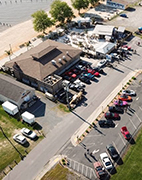 CARS AND COFFEE PLUS
Enjoy HOT RODS with breakfast every other Sunday from 8—11 AM.
>>GET MORE INFO!

OPEN 7 DAYS A WEEK IN SEASON
• PREMIUM STEAKS • FRESH SEAFOOD • FINE SPIRITS • LIVE MUSIC • BEACHFRONT • OUTDOOR SEATING • TIKI BAR • FREE WI-FI • LARGE TVS  • CHILDREN WELCOME • HANDICAP ACCESSIBLE • BIKER FRIENDLY • 
PLEASE DRINK RESPONSIBLY