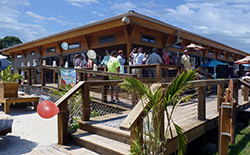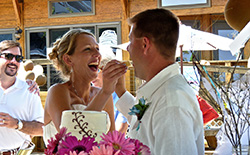 WISH YOU WERE HERE!
Our guests have come to expect not only the basic services we provide but also the quality and value that makes each visit with us special. High Tides on the Potomac & The Black Pearl Tiki Bar can be made available for almost any occasion that you can imagine:
Birthday Parties and Family Reunions

Corporate Events and Working Luncheons

Local Chapter Meetings and Fundraisers
Thanks for choosing High Tides
Customer satisfaction is our signature of excellence and we appreciate you. Our best contact method is by phone. The best time to reach us is during weekdays from 11:00 AM to 5:00 PM (excluding holidays and special events). You can also contact us on Messenger for Facebook and we'll respond as soon as we can. Alternatively, you can send special requests or feedback to our manager: Please let us know how to better serve you!
HIGH TIDES ON THE POTOMAC
ATTN: MELISSA POMPELL
205 TAYLOR STREET
COLONIAL BEACH, VA 22443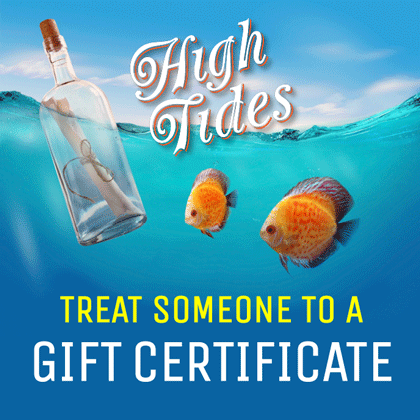 A GREAT GIFT IDEA!
High Tides Gift Certificates are available for any denomination. Please ask your hostess or server for more information or give us a ring to order today!
WANT TO JOIN THE HIGH TIDES FAMILY TEAM?
High Tides on the Potomac employees are Dedicated to Excellence in Customer Service. You must be professional, courteous and work hard to be the ultimate team player in a busy (and fun) family atmosphere. Please send your resume to the attention of Melissa Pompell to be considered for future employment opportunities.
WE'RE NOW HIRING ALL POSITIONS AS NEW EMPLOYEES!
CONNECT WITH US ON SOCIAL MEDIA!
We prefer Facebook but you can find us on Instagram and Twitter, too
Reservations are welcome, excluding holidays and special events. We're also available for special occasions with advance notice, too!

OPEN 7 DAYS A WEEK IN SEASON
• PREMIUM STEAKS • FRESH SEAFOOD • FINE SPIRITS • LIVE MUSIC • BEACHFRONT • OUTDOOR SEATING • TIKI BAR • FREE WI-FI • LARGE TVS  • CHILDREN WELCOME • HANDICAP ACCESSIBLE • BIKER FRIENDLY • 
PLEASE DRINK RESPONSIBLY