ROCK THE BEACH WITH US!
THE BLACK PEARL TIKI BAR IS OPEN LATE FOR LIVE MUSIC AND FOOD
The Black Pearl Tiki Bar & Grill is the place to be this summer. We have LIVE MUSIC at The Black Pearl every weekend during the 2018 Concert Season. Come enjoy panoramic views of the beach and get your feet in the sand. Dance the night away with LIVE MUSIC under the stars. The Black Pearl Tiki Bar Grill has tasty treasures for everyone—and WE'RE OPEN LATE for tasty appetizers, full entrées and fine spirits!
FOLLOW US on Facebook to get our latest news about The Black Pearl Tiki Bar! #HighTidesVA
8TH ANNUAL BIKE FEST!
The Black Pearl Tiki Bar has LIVE MUSIC every weekend!
Happy Hour is Monday through Friday from 4 to 7 PM
Flash cameras and recording devices NOT allowed without permission!
APRIL
29 Wesley Spangler Band
30 Derelicts of Grace
MAY
06 James Rose
07 Social
08 Biscuit Miller
13 Wesley Spangler Band
14 Average Joes
15 Swamp Trash
20 Whisky Tango 6
21 Maryland Monroe
22 The Drivetrain Band
27 JB Brown Band
28 It's All Good!
29 Vertigo Red
30 ROCKIN ROGER
JUNE
03 Wild @ HEART
04 More More More
05 Josh Leif Band
10 Chris Ryan Band
11 JParis
12 Derelicts of Grace
17 Hot Buttered Elvis
18 Social
19 Southern Explosion
24 Bombshell RVA
25 Catholic School Dropouts
26 Jonny D and the Lowriders


JULY
01 Rabble Rousers
02 Cougar Flash
03 Capital Chill
04 Sixty Miles South
08 Cactus Jack
09 It's All good!
10 Ashleigh Chevelier
15 Wesley Spangler Band
16 Cellar Sessions
17 Cedar Creek
22 Crowfoot Bottom
23 under the covers
24 Whiskey Tango 6
29 Unchained
30 Social
31 Waking Napster
AUGUST
05 Chris Ryan Band
06 More More More
07 Kreek Water
12 James Rose
13 JPARIS
14 JB Brown Band
19 Bombshell RVA
20 Vertigo Red
21 Rabble Rousers
26 Cactus Jack
27 It's All Good!
28 Bleu Gene Gentry Band
SEPTEMBER
02 Phillip Michael Parsons
03 Under the covers
04 Maryland Monroe
09 Josh Misner
10 Paradox
11 Skinny Wallace
16 Crowfoot Bottom
17 Homegrown
18 Swamp Thrash
23 Jerry Wade Band
24 Whiskey Business
25 Josh Christina
OCTOBER
06-09 BIKE FEST 2022
We're the original sponsor!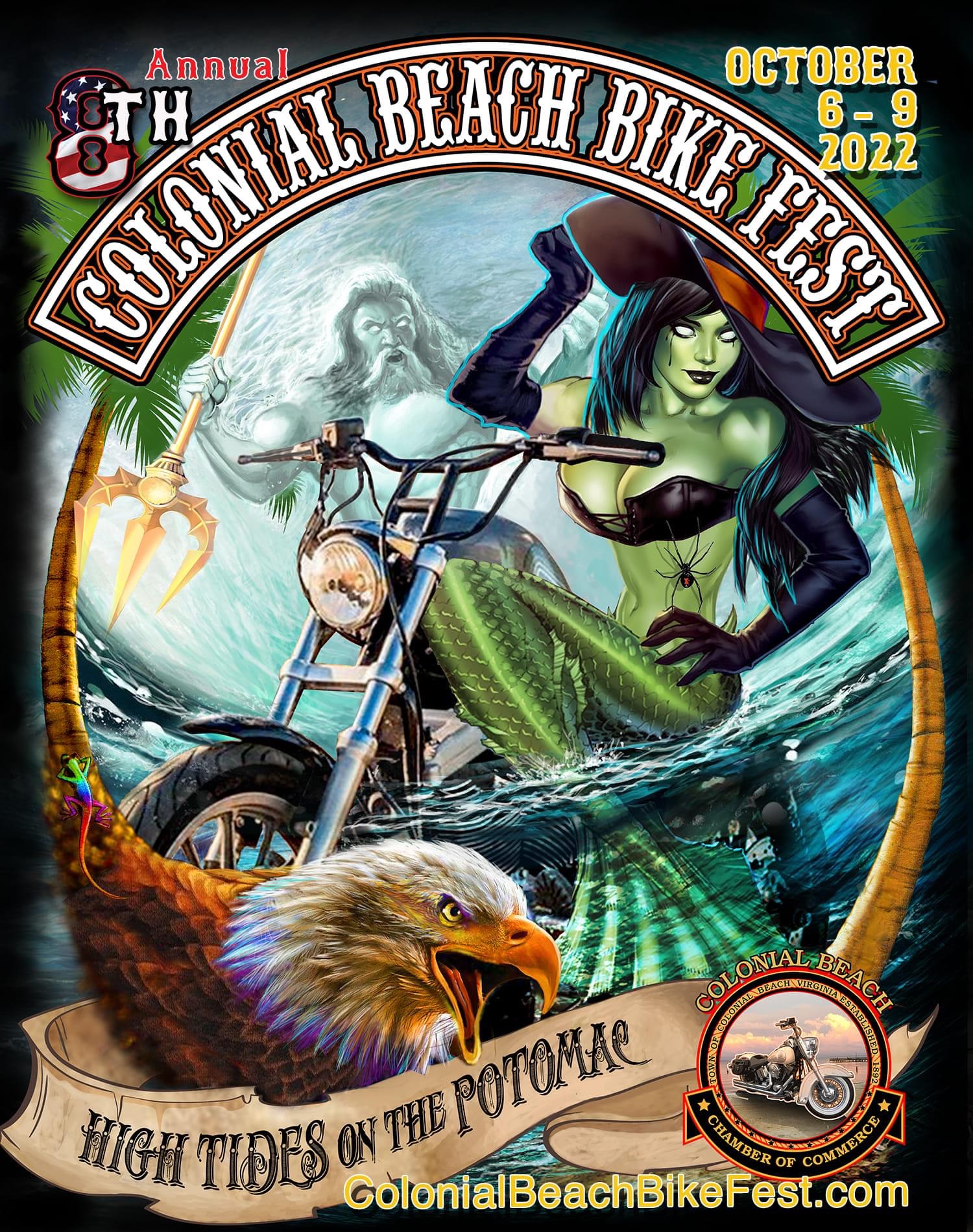 ARRIVE EARLY
Unfortunately, we can't accept reservations during Special Events. Please arrive early for the best parking and seats!

OPEN 7 DAYS A WEEK IN SEASON
• PREMIUM STEAKS • FRESH SEAFOOD • FINE SPIRITS • LIVE MUSIC • BEACHFRONT • OUTDOOR SEATING • TIKI BAR • FREE WI-FI • LARGE TVS  • CHILDREN WELCOME • HANDICAP ACCESSIBLE • BIKER FRIENDLY • 
PLEASE DRINK RESPONSIBLY